Through the hundreds of operational assessment projects we have worked on over the years, we have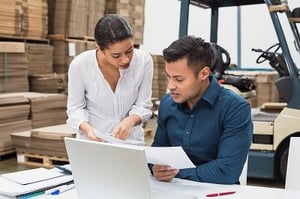 compiled the following quick-hitting list that will assist in reducing your operating expenses in the distribution center.
Here is a summary:
Efficient receiving. Inventory accuracy and product flow through the distribution center all start with receiving. The single biggest improvement companies can often make is to develop and implement vendor compliance policies.

Reduce freight costs. Outbound freight now exceeds direct labor in many distribution centers. Don't be too proud to ask a consultant to help reduce your cost of shipping and to help identify areas on your carrier contracts that will reduce your rates. Many times these consultants will work on a project basis or on a shared savings basis. There are too many dollars at stake not to have someone help you.
Read More >