Sales without inventory—now there's an oxymoron. Many of us who cut our teeth in the retail and catalog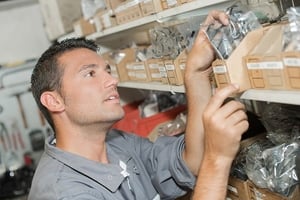 trade know that you have to own inventory to make sales. In fact, for many businesses it's the largest balance sheet asset.

In the late 1990s, dot.com companies with their "virtual inventory" concept tried to change all that. And guess what? These business models and inventory management best practices never really went away. It continues in both large and small businesses of many different types today.


There are two scenarios for running a business with little or no inventory. The first is the traditional vendor drop-ship, which requires no inventory. The other is to build a just-in-time inventory model, which entails warehousing certain products, typically those that need to be fulfilled frequently.
Read More >