One of the most important aspects of selecting any order management system is actually getting a demo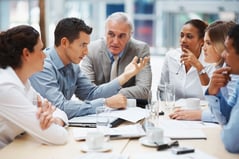 of the vendor's application. There are a couple of different approaches to demos; depending on where you are in the system selection process. One is used to get the general feel for a system early in the search process and lasts one to two hours. What you get is a high-level overview of a few of the system's functions.
The second type of demo, which is what the focus of this post is about, is much longer taking a day or possibly a day and a half; depending on the complexity of your business. This longer demo is used to select the finalists after vendors have responded to your Request For Proposal (RFP).
Read More >