Deciding to move into a new distribution center is no easy task and certainly requires planning that many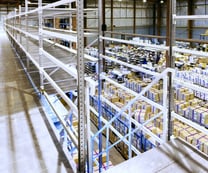 companies are not accustomed too. If not done properly, the warehouse planning process can be doomed from the beginning. The first major challenge is conducting an operational assessment determining how much space you need to accomplish the existing tasks and to support sales growth. And then how will the space be best used?
Here are 10 important factors to take into account regarding whether a potential warehouse will work for your company.
Read More >