Once viewed as a cost center and a necessary evil, warehousing and fulfillment are now being seen as a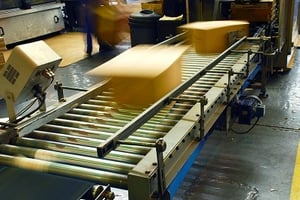 potential competitive advantage. The enhanced overall view of the supply chain is placing increased emphasis on the importance on the warehouse and operations.
A well thought out material handling solutions plan can improve the bottom line of many businesses, but a poorly thought out or implemented project can put the entire business at risk. We see many cases where warehouses are misapplying the available technology to their specific problems or issues.
Consideration has to be given to the reason for considering the technology or material handling solutions to determine what desired results or objectives are needed. This information will help determine if the proposed solution is appropriate and will deliver the results needed.
Read More >