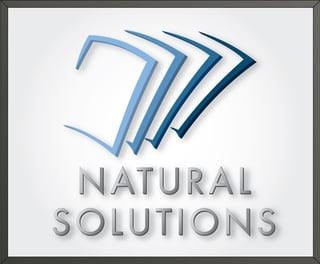 Natural Solutions is a leading and innovative provider of software solutions to an array of companies varying in size and focus, but all sharing the common goal of consistent growth and seamless channel integration. Our success is a result of a company-wide commitment and a proven, comprehensive approach to solving your unique issues while providing the best possible environment for our customers' growth and expansion. Natural Solutions has earned a reputation as the leader in application solutions. Our integrated suite of software and professional services provides our clients with the power to effectively interact with their customers while at the same time transacting business.
Our team of project and facility managers, design engineers, application programmers, and trainers sets the goal of introducing new innovations to each client site in order to create efficient and productive operations.
Natural Order ERP is our corner-stone solutions for the multi-channel direct commerce industry. Our suite of software handles order processing, fulfillment, marketing analysis and financial reporting to create a powerful synergy between channels.
Address
7301 East 90th Street
Suite 108
Indianapolis, IN 46256
Phone Numbers:
SALES: (317) 596-1215
SUPPORT: (317) 596-1220
FAX: (317) 596-1225