About Us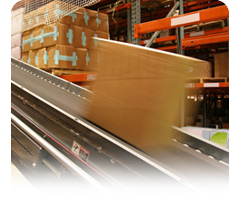 F. Curtis Barry & Company is a nationally recognized operations and fulfillment consultancy providing service to the multichannel (catalog, e-commerce, and retail) industry. Since 1984, we have collaboratively developed actionable solutions for our clients that combine both proven industry best practices with the latest technology available in the industry. These solutions become part of the foundation for successful operation strategies to assist in improving our clients' total profitability, boosting efficiencies and productivity, lowering operating costs and expenses; all while maintaining a high level of customer service that is second to none.
Our Mission, Beliefs and Values are to provide both proven and creative solutions to our clients while building long term relationships with senior management by meeting or exceeding their expectations. We are collaborative problem solvers who present independent and objective solutions, in a fair and honest manner, applying high moral and ethical standards that enable us to deliver our projects on time and within budget.
Management Bios
• Curt Barry, President and Founder
• Paul Sobota, Vice President and Partner
• Brian Barry, Senior Consultant
• Corey Anderson, Consultant
Read an article written about F. Curtis Barry & Company, our history, and the help that we have given to multichannel businesses over the years.