The Increasing Importance Of Integrated, Multi-carrier Shipping And Transportation Management For Direct and Multi-Channel Merchants
September 2007
Curt Barry, President
F. Curtis Barry & Company
Andrew Karpie, Senior Director
Business Development and Marketing
Varsity Shipping
---
Along with death and taxes, multi-channel merchants can count on rising transportation costs. The chief culprit for increasing costs is fuel, which affects your transportation costs on incoming shipments from your vendors and outgoing packages to your customers… According to Steve Holmes, spokesperson for Atlanta-based United Parcel Service, fuel costs for the parcel carrier were 48% higher in the first quarter of 2006 than they'd been in the previous first quarter.
"Trimming Your Transportation Costs"
Mark Del Franco
MultiChannel Merchant
July 1, 2006
With rising fuel prices, carrier capacity problems, and pressure from customers for on-time deliveries, shippers have been feeling the squeeze. To make matters worse, when they didn't meet carrier expectations, many shippers found they were left out in the cold with carriers refusing to do business with them… From the cost standpoint alone, transportation has risen to one of the top five expenses for many companies. According to some industry analysts, costs have risen by as much as 30%.
"Tips for Improving Shipping Performance"
Warehouse Education and Research Council
Werc Sheets, March 2007
Consumers expect to pay a fair price for the delivery of their purchases. But they don't want to do any work. They will no longer slave over a calculator and weight distance table to determine shipping fees and write a check for the amount. Instead, they expect simple shipping grids in catalogs, automatically calculated rates refreshed as merchandise is added to online shopping carts, and rock-bottom handling fees — or they're going to a competitor.
"Setting S&H Fees"
Heather Retzlaff
MultiChannel Merchant
Aug 1, 2007
---
Introduction
Multi-channel merchants and direct marketers are not strangers to the "process of shipping to consumers" nor to the important role that shipping plays in a competitive and profitable enterprise.
The economic relationship between "orders from customers" and "shipments to customers" has long been understood by direct catalogue marketers and has increasingly become understood by a newer breed of multi-channel merchants. Historically, shipping always had to be cost-efficient, but the significance of orders and sales in the overall business model always trumped that of back-end distribution logistics.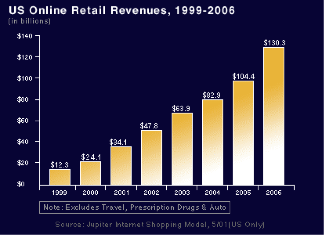 In recent years, however, several factors have altered this relationship, causing shipping to be viewed not simply as a kind of necessary evil, but as a strategic component of the product itself (and as a driver of the customer's satisfaction with the product and the business providing it).
F. Curtis Barry & Company proprietary studies show that shipping & processing costs are 5% to 8% of the average order. Outbound shipping costs exceed the direct labor expenses in many fulfillment operations.
Studies show that customers mentally add in the shipping & processing charges to the cost of merchandise when they are making a purchase decision from a catalog or e-commerce company. The more costs increase or shipping and processing charges increase, the more of a decision it becomes.
About 50% of our clients do not recover the total cost of the shipping & processing.
F. Curtis Barry & Company's experience with both small and large multi-channel businesses is that there is a continual need to reassess both inbound and outbound freight and carrier contracts. This is to insure that you negotiate and contract for the appropriate and fair discounts on the dozens of accessorial rates and surcharges. Most clients that do this continual assessment save anywhere from an 8% to 20% reduction in costs. To understand more about this type of assessment visit our website at http://www.fcbco.com/services/freight-analysis.asp
From a marketing strategic perspective, many businesses give free shipping offers to their best customers, first time customers, etc. Several e-commerce leaders are conditioning the customer to "free shipping". Zappos.com offers free shipping on both outbound orders and returns. Amazon, from its inception has offered free shipping on many of its orders processed.
The growth of on-line retailing over the past years has been phenomenal.
According to Jupiter Research, by 2011, 50% of retail will be influenced by on-line. This growth in on-line retailing represents not only a shift in demand from more traditional channels, but also the emergence of a new and more intense competitive landscape: new ways of capturing and retaining customers and heightened competition from new entrants. In this new world, the importance of shipping in competing for and satisfying customers has increased significantly.
While on-line retail demand has been steadily rising, along with increasing competition and customer expectations, the cost and complexity of shipping has also been increasing. Increases in fuel costs are a significant factor: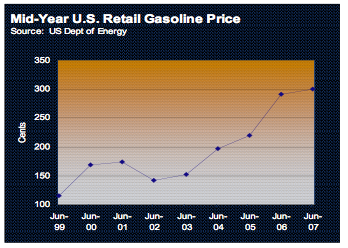 Since 1999, the average price of gasoline in the U.S. has increased nearly 200%. But the rise in fuel costs has not only caused carrier transportation costs to increase, it has also caused the parcel and freight transportation carriers to innovate, leading to more (and more complex and rapidly changing) offerings (along with increasingly complex, rapidly changing compliance requirements). Growing international commerce and shipping has further augmented the direct marketing complexity and challenge of appealing to and shipping to new customers. The convergence of these trends has led one analyst to predict the emergence of "a perfect storm" for today's direct marketers and multi-channel merchants.
The upshot of the above is that shipping and transportation management have become strategic components of retailers' product offerings and are critically linked to product price, positioning, and competitiveness, and ultimately to customer satisfaction (capture and retention). Shipping is no longer a necessary evil (just a cost to minimized), it is also a critical part of the customer, sales, order-to-cash cycles: "orders from customers," "shipments to customers," and back again. This can be either a virtuous or vicious circle, depending upon how shipping is handled.
Response To Change
The rapid and significant changes in the business environment of direct and multi-channel merchants over just the past few years points to the need for many of these businesses (if they have not started) to reassess their go-to-market strategies and operational models. The world that is emerging requires that direct and multi-channel merchants adopt business models that further drive integration of front-end and back-end processes and systems (CRM/ Order Management and Shipping/Transportation Management). Competitive success (growth and profitability) will not only depend upon the excellence and continuous improvement of businesses in these two areas of processes and systems, it will now also depend upon the extent and effectiveness of the integration of these processes and systems. Moreover, another type of integration will also be critical—that is, the integration of enterprise processes and systems with those of the transportation carriers outside of the enterprise.
Not surprisingly, there has been a noticeable up-tick in the number of direct and multi-channel merchants moving beyond a focus on the effectiveness of their CRM and Order Management processes and systems (a perennial area of focus). Increasingly the focus is shifting to not just the effectiveness of Shipping and Transportation Management processes and systems, but also to the extent and effectiveness of the integration of Shipping/Transportation and CRM/Order Management. Looking deeper, the appropriate specific response depends upon the specifics of the situation.
For smaller businesses (some that ship as few as 50 parcels a day on average), this frequently means the following:
Movement from individual parcel carrier-provided, PC systems and unintegrated processes to a more comprehensive and integrated solution that enables native integration with the technology platform of choice in the business
Extension of (real-time) process and data integration across multiple enterprise functions including CRM, Order Management, Inventory Management, Shipping and Transportation Management, and Finance and Billing.
Expansion of multi-carrier planning, execution, and tracking capabilities through the adoption of "rate-shopping" and address verification, the outsourcing of multi-carrier compliance/integration, and the start of more sophisticated shipping and transportation business intelligence and auditing.
Such changes bring much improved go-to-market planning and execution, more accurate, effective, and timely shipping to customers (reduced returns and complaints), significant gains in inventory/warehouse and shipping efficiency, and (last but not least) heightened control over transportation carrier performance and costs. ROI on such investments is usually reached in well under a year. This is long-lasting and high when such small businesses are enjoying high growth, but even businesses that are growing moderately can achieve excellent returns.
At the other end of the spectrum, very large, direct and multi-channel merchants usually have plenty of room for improvement in effectiveness and integration of the areas described above:
Processes and systems (and their integration points) must be able to handle very high volumes of shipments (at peak periods, possibly exceeding 100,000 shipments a day) without reductions in performance or sudden failures.
More sophisticated, complex inventory management and distribution strategies must be supported, such as direct consumer shipments from product suppliers or warehouse shipments to retail locations for in-store pick-ups.
Transportation (multi)-carrier alternatives must be expanded, managed, and optimally utilized to ensure a range of available delivery options, carrier redundancy, and the best economics for the best delivery option (i.e., in addition to parcel shipping, businesses often adopt complementary LTL strategies to drive down costs or expedite deliveries).
A higher level of automation and information processing/management technologies must be utilized (including complex route and load planning optimization planning tools and powerful, rules-based auditing capabilities) across a decentralized distribution infrastructure and in collaboration with even tens of different carriers.
Naturally, at both ends of the spectrum (small to large), international shipping adds another layer of complexity in terms of carrier and export compliance, security restrictions, etc.
The key conclusion here is that to be competitive and to grown and profit in the current and future market and industry environments, nearly all direct and multi-channel merchants must assess their business situations along with their process and systems footprint. At this point in time, it is not possible to look back on past years' successes and conclude that a business model is tested and proven and therefore destined to succeed.
The converging environmental trends discussed earlier indicate that direct and multi-channel marketing businesses are now at a point of "punctuated equilibrium" (a time of significant change before the emergence of a new structural stability). Only enterprises that anticipate and adopt business models, processes and systems consistent with the emerging conditions will be highly successful. This means recognizing and taking action on the necessity to no longer treat shipping and transportation management processes and systems as separate, back-end functions. It is now strategically imperative to adopt processes and systems that can deliver the integrated business capabilities to survive and thrive in this brave new world of direct and multi-channel marketing.
Call To Action
When translating this strategic imperative for the advanced integration of shipping and transportation management with other core business processes and mission-critical systems, there are some important considerations to bear in mind.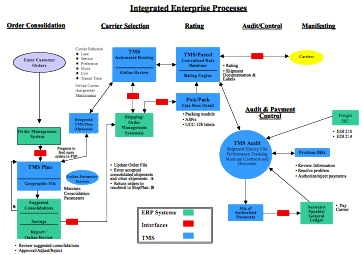 First, clearly understanding business objectives and operating requirements and designing appropriate processes is a prerequisite for success:
This type of reengineering is best conducted in a framework of business-driven process improvement with enterprise-wide coordination. It is also sometimes advisable to go outside of the organization for expertise in the design and implementation of processes across the functions of CRM, Order Management, Inventory Management, Shipping and Transportation Management, and Finance and Billing. Such broad expertise is frequently not found in stove-pipe organizations, and securing a competent, experienced outside expert can avoid the very costly syndrome of the "blind leading the blind." Moreover, such expertise can bring cross-industry experience and knowledge of best practices that would not be found within the organization. Avoiding costly mistakes, ensuring that a process reengineering initiative is comprehensive and efficient, and implementing appropriate best practice processes generally yields a high ROI from an investment in such expertise.
Turning to systems, as a rule, process engineering should always lead systems engineering. Business requirements and process design should drive system solution design, selection/development, and implementation (not vice-versa).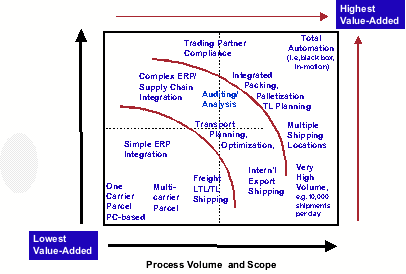 It is true that abusiness may have standardized on a preferred system technology platform and that the capabilities of the platform can and do present opportunities and limitations to business process design. Nonetheless, well understood business requirements and well designed processes are the key to determining what specific system solutions will be appropriate to and value-maximizing for a business of any kind at any stage of development.
With regard to system solutions, whether obtained from a 3rd party or developed internally, the following considerations may be helpful to bear in mind:
Ensure that the system solution is robust, reliable (mission-critical, enterprise-grade), and above all ensure that it matches the preferred system technology platform of the enterprise and thus provides maximum (native) integration potential.
Ensure that the system solution is scaleable (it can support increases in shipping volumes and processing – seasonal peaks and growth); ensure that it is fully functional and modular (it allows for expanding the scope and sophistication of capabilities over time to support increasing needs in the business).
Ensure that the system solution and the organization behind it provide full integration and compliance with all needed parcel and freight carriers that will provide transportation services to the business.
Ensure that any 3rd party system solution provider is focused on and has a track record of successfully implementing and supporting similar solutions with a demonstrated commitment to customer service.
Investments in improved and better integrated shipping and transportation management systems and processes have been documented in almost all cases to have a rapid and significant ROI that is achieved simply in terms of cost efficiencies, much improved accuracy, accelerated cycle times. Over and above this are the more strategic benefits of better-targeted and differentiated product offerings and resulting heightened customer interest and satisfaction. With major benefits occurring at both an operational and strategic level, ROI in this type of change makes such an investment fairly simple to justify with hard numbers and facts.
Now back to the future: a key challenge for direct and multi-channel merchants striving to succeed in 2007 and beyond will be moving from the perspective that shipping and transportation management is basically a cost center and operational after-thought to the view that shipping and transportation management are integrated, strategic components of a customer and product-driven business model. This assessment seems clear and well founded. Therefore, the only remaining question may be: Which companies will rise to this challenge and respond to it with superior planning and execution?
About the Authors
Curt Barry, President
F. Curtis Barry & Company
cbarry@fcbco.com
804-740-8743
www.fcbco.com
Curt Barry is president and founder of Richmond, VA-based F. Curtis Barry & Company, a multichannel operations and fulfillment consulting firm established in 1983. The consulting services focus on the areas of multichannel business systems, warehouse and distribution, contact center and customer service, forecasting & inventory management, strategic planning, merger and acquisition, and benchmarking. F. Curtis Barry & Company founded Benchmarking ShareGroups in 1996, and the Executive Forum in 2001. Both were formed in order to facilitate the exchange of benchmark performance data, best practices in technology and systems, and detailed discussions about processes and procedures among multichannel businesses.
Over the past 23 years, Curt has worked with multichannel businesses companies including Sierra Trading Post, Metropolitan Museum of Art, Cabela's, Neiman Marcus, and The Vermont Country Store.
Andrew Karpie, Sr. Director Business Development
Varsity Logistics Inc.
akarpie@varsitynet.com
415-651-5600
www.varsitylogistics.com
Andrew Karpie is a senior manager at Varsity Logistics, Inc. Varsity Logistics, the leading provider of shipping and TMS solutions for IBM System i™ technology, serves many well-known direct and multichannel retailers. Varsity's high-performance solutions automate shipping and integrate closely with order-fulfillment to improve operational efficiency and enhance customer satisfaction by reducing shipping costs, errors, and "order-ship-cash" cycle time. Varsity serves over 50 multichannel retail customers, including L.L. Bean, Home Depot, and Sharper Image.
Over the past 20 years, Andrew has worked as manager and consultant at various software and business process automation companies, such as ADP and Fair Isaac. He has specialized in designing and developing business applications which promote improvements in efficiency, quality, and service. He has an M.S. in economics and statistics from Carnegie-Mellon University.
---
Curt Barry is president of F. Curtis Barry & Company, a fulfillment consulting firm for catalog, e-commerce, and retail businesses. We offer clients expertise in business process and order management systems, inventory management systems, warehouse management systems; warehousing and distribution; call center services; inventory management and forecasting solutions; and strategic, financial, and operational planning for all business channels.

He can be reached at 1897 Billingsgate Circle, Suite 102, Richmond, VA 23238, phone: 804-740-8743; email: cbarry@fcbco.com; website: http://www.fcbco.com.