Whether your company is in need of a commercially packaged warehouse management system, point of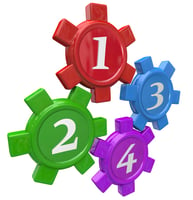 sales system, inventory control system, direct-to-customer order management system --or some combination of the aforementioned, the selection of the right system is a major undertaking for your business. No matter what type of new system you're considering, that purchase is going to be a long-term investment. It has significant ramifications for how you serve your customers, the productivity of your personnel, and the management information it can provide to help you manage and grow your business.
To make an accurate system assessment and choose the right system for your company's needs, we recommend you follow a four-step selection plan. This plan includes:
Organizing the project;

Defining your business needs;

Gaining a complete understanding of the vendor's systems and capabilities; and

Examining the expected ROI of the system.
Read More