As e-commerce, retail, and wholesale companies continue to grow, so do the challenges they face in terms of fulfilling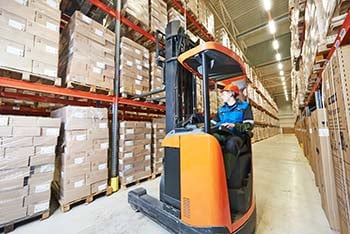 orders. These challenges include investing in warehouse systems, automating processes, managing warehouse space requirements, and staying competitive.
Fortunately, third-party logistics (3PL) distribution can help address these challenges by outsourcing product fulfillment. We will explore the benefits and advantages of 3PL distribution and how it can help businesses scale.

What is 3PL Distribution?
3PL distribution is a type of logistics service that offers outsourcing of logistics and supply chain management functions. In other words, 3PL providers handle the entire logistics process for companies, from storage to transportation to delivery.
3PL distribution has been around for decades but has gained significant momentum in recent years due to the growth of e-commerce. As businesses have become more complex, 3PL distribution has evolved to meet the needs. Outsourcing fulfillment services can be cost-effective for your logistics operations.
According to a report by Grand View Research, the global 3PL market size is expected to reach $1.5 trillion by 2028. E-commerce is being cited as one of the major driving forces behind this growth.
Key Benefits of 3PL Distribution
System Investment. One of the biggest advantages of using 3PL distribution is the elimination of investments in warehouse management systems (WMS). Instead, 3PLs offer their own WMS that are specifically designed to handle fulfillment functions. These functions can support all fulfillment needs as well as value-added services, EDI and rate shopping.
This can save companies significant money and resources that would otherwise be spent on building and maintaining their own systems. Additionally, 3PLs can integrate to a wide range of systems from ERPs to e-commerce platforms.
Warehouse Automation. 3PL providers use advanced technology and automation to streamline the logistics process. This includes the use of warehouse management software, robotics, and automated material handling systems. By automating processes, 3PL providers can increase efficiency, reduce errors, and speed up the order fulfillment process.
This is particularly important for e-commerce companies, where fast and accurate delivery is a key factor in customer satisfaction. Companies utilizing automated 3PL distribution benefit from automation investments that they themselves could never afford to implement.

Warehouse Space Requirements. As companies grow, they may face challenges in terms of finding adequate warehouse space. 3PL warehouse offerings typically have shared warehouse space that can be used by multiple companies. Companies can save money on rent, while also benefiting from 3PLs managing the pick, pack, and ship space.
Additionally, 3PL services typically offer flexible space options. These can be adjusted as needed, which can be particularly useful for seasonal businesses. For larger companies, most 3PLs offer dedicated facilities and staff when the requirements justify this option.

Scalability. 3PL providers offer scalable solutions that can grow and adapt with a company's changing needs. This means that companies can expand their operations without worrying about investing in additional infrastructure or hiring more staff.
3PL providers can handle the additional workload and ensure that orders are fulfilled efficiently and effectively. This is particularly important for e-commerce companies, which may experience sudden spikes in demand during peak seasons or promotional events.

Cost Savings. Utilizing 3PL distribution can result in significant cost savings for companies. In addition to eliminating system investments and warehouse space, 3PL providers can offer volume discounts on freight costs.
By streamlining processes and reducing errors, 3PL vendors can help companies save money on inventory management and order fulfillment costs. When considering small parcel costs, companies can leverage the 3PL shipping rates to lower shipping fees in the fulfillment center.

Focus on Core Competencies. By outsourcing logistics and supply chain management to a 3PL provider, companies can focus on their core competencies and strengths. This can lead to increased innovation, improved product development, and better customer service.
Additionally, 3PL providers can offer expertise and insights into logistics and supply chain management. This can help companies identify areas for improvement and optimize their operations for even more cost-effective solutions.

Improved Customer Service. Using 3PL distribution can help companies improve their customer service. 3PLs can offer a high degree of order accuracy and faster and more accurate delivery times. This can lead to increased customer satisfaction and loyalty.
3PLs can support more complex fulfillment needs such as kitting and assembly, returns management, and customer support. This can further enhance the customer experience.

Value Added Services. For companies shipping products into big-box retail or key suppliers often means complex compliance and routing guidelines. A strength of 3PL services is being able to support these needs along with EDI capabilities.
Many 3PL vendors are already shipping into retailers and marketplaces which allow companies to take advantage of the skills. This allows for a more efficient onboarding process and can reduce the chargebacks for non-compliance.

In conclusion, outsourcing products, and e-commerce fulfillment through 3PL distribution can provide significant benefits and advantages. Most e-commerce, retail, and wholesale companies can find a wide range of fulfillment options.
These benefits include eliminating the need for system investment, automating processes, and managing warehouse space requirements. By offering scalable cost-saving solutions, companies can focus on core competencies, and improving customer service.
As the global 3PL market continues to grow, more companies are turning to 3PLs to manage their fulfillment and supply chain. If you are experiencing challenges in fulfillment, it may be time to consider speaking with a 3PL consultant.
You may be able to free up resources, increase efficiency, and stay competitive in today's fast-paced business environment.