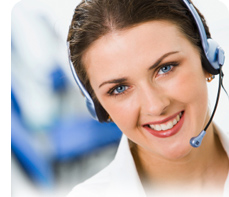 In keeping with our focus on the entire direct fulfillment process, from order-taking through customer service, F. Curtis Barry & Company offers a full range of contact center consulting services to help clients improve their productivity and efficiency. Our central working experience is with direct-to-customer and multichannel retailers.
F. Curtis Barry & Company works with clients collaboratively throughout the consulting process. We offer call center consulting as well as thorough contact center consulting which analyzes customer touch points beyond just telephone interactions. Initially, we conduct an overall assessment of a client's contact center, including audits of such functions as talk times, ACD reports, staffing levels in relation to occupancy, and total minutes of talk/work time. Based on our assessment, clients can determine how they wish to proceed with improving their contact center business processes.
F. Curtis Barry & Company also does third-party searches for companies that wish to outsource some or all of their contact center operations. We work with our clients to build a set of requirements and then help them search and source a third-party contact center solution, either permanent or for overflow, after-hours, and seasonal solutions.
Request more information or get started with a project
Our Contact Center Benchmarking Services and ShareGroups
Using our own extensive, proprietary contact center benchmarking database, we compare clients' costs with costs for their industry peers. We can create a customized contact center productivity tracking system that will help clients pinpoint issues they wish to address. We analyze call monitoring; opportunities for upselling and cross-selling; and agent training.
Since 1996, F. Curtis Barry & Company has facilitated the Contact Center Benchmarking ShareGroup, in which participants can exchange information on metrics, service levels, and costs by company, along with best practices and critiques of the host member's sites.
Below are a few examples of the contact center consulting services we have provided to our clients:
Case Study 1
F. Curtis Barry & Company analyzed call projections for a major direct marketer, and helped them determine the appropriate number of personnel to staff peak operations. And we assisted the client in selecting a commercial contact center scheduling system to improve service levels and reduce costs.
Case Study 2
F. Curtis Barry & Company analyzed several years' worth of contact center data and costs for a $200 million business. As a result of the analysis, we recommended that the client outsource weekends and peak season overflow volume.
For more information on our contact center consulting services, please contact us at (804) 740-8743, e-mail us at info@fcbco.com, or use the "Request Information" at the top of this page.
Contact Center Consulting Services and Benchmarking Articles
Balancing Your Budget and Investment: When is the Right Time to Outsource?
Many multichannel merchants focus on how they can lower operating costs when they consider outsourcing certain tasks. But when you outsource operations, you also outsource the investment. Sounds obvious, but maybe the magnitude isn't all that clear until you're faced with replacing an order-management system, moving into a new fulfillment space or upgrading your Web site. Read more...

The Fulfillment Doctor on...Employee Turnover...What Does It Really Cost You?
Many companies see turnover as a necessary cost of doing business, especially in managing a call center or a fulfillment center. However, have you taken a good look recently at your staff turnover levels and the actual dollars this costs your company? Read more...

10 Steps to Developing a Successful Third-Party Fulfillment Partnership
Most of the direct world uses internal fulfillment. This is a mistake many companies make because they don't think high-quality service levels can be achieved and maintained using third party fulfillment (3PF). Read more...