Since inventory is the largest balance sheet asset in most companies, this is certainly a hot spot for all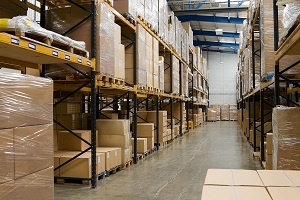 companies. "Systems" don't take into account the total costs of owning slow-moving inventory (occupancy, interest on the investment, distribution center labor to maintain and control it, etc.). Only management can analyze these expenses and methodically reduce them.
Even companies that manage inventory well can uncover ways to do it better with using inventory best practices. A zero-based reassessment of inventory levels, turns, systems and practices will almost certainly reveal eye-opening inefficiencies and limitations that are undermining cost control.
In many companies, small purchasing/inventory departments are being overwhelmed by ever-increasing product assortments. SKU counts aren't being optimized. "Good buys for discounts" take far longer to sell through than planned.
Frequently, inadequate systems are a core problem. Some typical inventory management system or order management system problem areas to investigate are:
Do your systems provide truly accurate data-tracking/histories for sales and stock plans? Are they incapable of helping re-buyers spot where they should be taking action on under- and over-stocks?
Do the systems provide views of aged inventory by time slices (one to 30 days, 31 to 60 days, etc.) to the SKU level? If not, a walk through your distribution center to see how long products have been there should quickly convince you of the need to get these systems capabilities in place.
Do the systems lack sufficient capabilities for managing unlisted products (products currently not included in an active or planned promotion)?
Streamlining needs to go beyond systems upgrades, however — that's why a holistic approach is so important.
Case in point: One of our clients is a $40 million multichannel business that was struggling to stay within its merchandising budget. Senior management had been unable to reach consensus on the root causes or solutions. Our review of all aspects of the business revealed multiple problems. The company does need a major system upgrade to enable efficient identification of overstocks within their large assortment. But it also needs a stronger inventory manager, and it's actually understaffed. Inventory control's plans aren't in synch with marketing's goals. Plus, off-price cadence promotions have conditioned customers to wait for these sales.
This company can cut inventory levels by 30% and realize major cost benefits (even with added inventory staff) — if senior management is willing to implement changes that require fundamentally different business rules/operational methods.
Turns, in particular, are vital signs of the effectiveness of your inventory management. Dig into all of the factors behind turns, and you'll discover multiple areas ripe for improving efficiencies.