For national retail chains that want to grow ecommerce as omnichannel businesses, there are three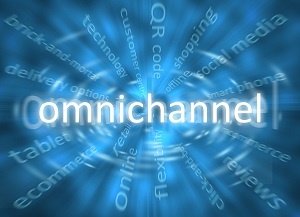 elephants in the room. The first is of course the behemoth of Amazon.com, with its far-reaching tentacles. Next is the customer's ability – and preference – to shop anytime, anywhere and from any device of their choosing.
While both are truly big challenges, the biggest elephant of all is the retailer's own supply chain and infrastructure. More specifically, it's their inventory management system, and the need to make inventory availability a customer-facing application (see elephant #2 above).
I'm not chiding big retail. Make no mistake – my bet is on big retail. But the magnitude of these system changes and other supply chain requirements will burden IT management and the future earnings of many companies. The problem is the first two elephants are driving the sea of change, and there can be no going back without severe sales losses.
Here are some reasons why inventory management systems and inventory availability is the biggest elephant of all:
Inventory has become a customer facing application versus back-office function:
In retail stores, the customer shows up at the checkout counter. Yes, there are store POS systems and an inventory management system that communicates and updates inventory. However, the customer isn't accessing this ecosystem and deciding to buy based on item availability. In today's environment, retailers are making all their inventory locations accessible online by store location, DCs and drop ship vendors. If you read retail annual reports, it is a consistent theme; in its 2014 report, Walmart said it had 10,900 distribution points globally.
Communicate item availability, by location and SKU:
Is the product immediately available? Or does it have future availability and its expected receipt date? Again, the biggest change for retailers is that it's customer facing. Customers want to make the decisions as they order based on immediacy.
The downside to all this is that many retailers don't have 100% inventory accuracy. At a location and SKU basis there can be major inaccuracies, especially if the store POS transactions are not being communicated in real or near real time to the host system of record.
Historically merchants have not religiously maintained expected receipt dates on purchase orders. So sending a reliable future availability date either to a customer's device or through a call center can be problematic in many companies.
You may ask, "Is this necessary"? Let me use Walmart's personalization example. Last Christmas, my wife and I designed and ordered a fleece blanket with eight photos of grandchildren on it from Walmart.com, without any assistance. As part of the order process, we received an expected arrival date of seven days hence at the local store; they had it there in five.
The ability to claim or reserve a SKU by location for a customer:
This store-level required function creates, in most retail stores, new responsibilities to pull ordered items from store inventory and bring them to a service desk, or have them shipped to the customer or another store location.
Returns logistics and costs:
Return rates have always been higher for direct commerce than at retail stores, where a customer can see, feel and try on the product. Before ecommerce, a retail store might have a return rate below 5%. In today's omnichannel world that can easily double depending on the product. Fashion apparel and shoes can have a 20% to 30% return rate. Other drivers of higher return rates for omnichannel companies include "no hassle" return policies, which are necessary to maintain shopper trust.
For direct businesses, it's always been more expensive to process a return than an order. Not only are they slower to process, but the return has to be linked to the order and credit or refund. In some cases there are refurbishment costs for reselling the product. All these processes and costs are new to the omnichannel retailer – plus there are many returns, not all happy ones.
Added transportation costs:
A general principle in distributing merchandise has always been to get the assortment and the proper quantity into the stores, instead of transferring it around. It isn't available to sell when on a truck and it also adds high cost. In today's ecommerce world of increasing returns and "free" shipping, transportation expenses are huge.
For most retailers, these changes to an inventory management system and inventory availability are necessary to become fully omnichannel and gain sales and profits. These infrastructure changes will be accompanied by process changes in the stores, merchandise planning and merchandise distribution.