I was recently shopping online from a large Outdoor Specialty retailer, and at check out the shipping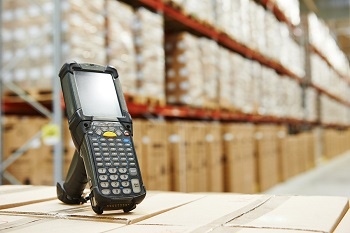 time was estimated to be 10-14 business days. To see the least I was shocked. All of the products were listed as being in stock and none of them were too large or heavy. I thought to myself that this was way too long in this day and age where a customer is looking for instant gratification and expecting merchandise to arrive in 3 or 4 days or at most a week if coming from one coast to the other. Having previously shopped with this retailer, I remembered that the shipping timeframe use to be about half of what they just quoted me.
I decided to give the company a call to see why the shipping time has about double of what I expected. When I finally reached customer service they told us that the warehouse is having some huge issues in getting any product out quicker than 14 days due to a new warehouse system that they have installed. I asked about expedited shipping to get the products sooner, and I was told they cannot overnight or 2nd day air out anything either because of the new system issues. WOW!
How could a large company implement a new warehouse management system and have these types of issues? I can think of at least one answer and that is more or better testing to be sure you are ready to launch a major new system.
A large system such as a warehouse management system would normally go through a setup process to configure the software based on the options needed by a company's product storage and shipping models as well as location setup. In conjunction with the configuration the integration to the order management system would be occurring so that the necessary data needed by each system respectfully is being accounted for and passed in the appropriate integrations. Once this is completed, unit testing of each functional area of the software would be tested including Receiving, Quality Assurance, Put-Away, Replenishment, Picking, Packing, Shipping, Returns, Inventory Adjustments, Cycle Counting, etc. These areas would be tested with different scenarios that reflect the day-to-day operations of the business.
The above unit testing is performed until it is signed off that it is working adequately by each of the management/supervisors for all the functional areas of the business. What we always recommend next is a Conference Room Pilot (CRP) approach to test the system end-to-end with a given set of scenarios that are designed to test all aspects of the warehouse management system. Essentially you want to make sure that from the initiation of adding new SKUs to entering an Advanced Shipping Notice (ASN) and then performing all of the functionality to get the product received and put-away to both forward pick and bulk locations. The next step would be to release orders to perform the pick wave generation, picking, packing and shipping the item.
The CRP continues to be sure that the integrations back to the order management system are accurate in that the order(s) are updated with the tracking number and actual shipping costs and if all items for an order have shipped, that the order payment is settled, and the order is completed/closed.
The CRP addresses all of the other warehouse management system functionality, returns, cycle counting, inventory adjustments, etc. until there is an error that occurs that does not allow a step to be successful. The CRP stops until the error is corrected then resumed until there is a 100% success with all functionality. This CRP can take a week to a month or more depending on the number of errors encountered and the number of different business cases that are being tested. Once all functionality has passed through the CRP with 100% success the team signs off that the system has been fully tested and from a functionality standpoint ready for "go-live".
The above testing and CRP processes are what we recommend a company perform for any new order management system or warehouse management system implementation. What makes a new system implementation launch successful is testing, testing and more testing. If it is not 100% ready, continue to test and tweak the system. It is better to be late on the "go live" rather than taking a system live that can damage your business by pushing your customers to your competitors that can get them the product quickly and accurately.